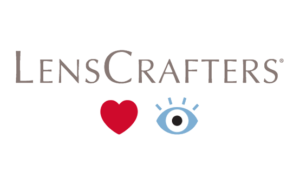 50% OFF COMPLETE PAIR WITH BLUE LIGHT FILTERING LENSES (age 20 and under)
Discover eyewear for kids and enjoy 50% off with Blue Light Filtering lenses.
20 years of age and under save 50% off the purchase of a frame with any blue light filtering lens. Children 6 and under are eligible to receive complimentary Blue IQTM Clear. Complete pair (frame and lens) purchase required. All focal types included. Valid on multiple pairs. Qualifying lenses include Blue IQTM, Blue IQTM Clear, Transitions, and sun. Cannot be combined with vision benefits, other offers, previous purchases, readers or non-prescription sunglasses. A doctor's prescription is required and the cost of an eye exam is not included. Eyeglasses priced from $221.34 to $2,127. Discounts are off tag price. No cash value. Void where prohibited. Cartier®, Lindberg®, Oakley Kato and wearable electronics frames excluded. Additional frame and lens exclusions and restrictions may apply, see associate for details. Offer expires 10/30/2022.
10/03/22 - 10/30/2022