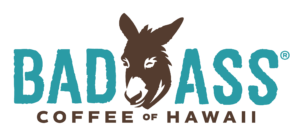 Bad Ass Coffee Aloha Autumn Collection
Embrace the captivating flavors of fall with Bad Ass Coffee's Aloha Autumn collection. Snag a FREE limited-edition sticker, with purchase, at participating locations, while supplies last.
Fall in love all over again with the new irresistible Island Pumpkin Pie Latte, Iced Pumpkin Lava Latte, and a Caramel Apple Mana.
09/01/23 - 10/31/2023